<!>

Distance: About 1/2 mile one way.

Maintained by: The Vernon Greenway Volunteers (VGV) and volunteers from the Hockanum River Linear Park Committee (a subcommittee of Vernon Parks and Recreation).

Parking at the beginning of the trail:
Parking can be found at the parking area cul-de-sac at the end of Naek Road for up to 20 cars.

The trail walk:
From the Naek Road cul-de-sac, proceed northeast along the trail. Note the extensive Autumn Olive (an invasive species) around the cul-de-sac.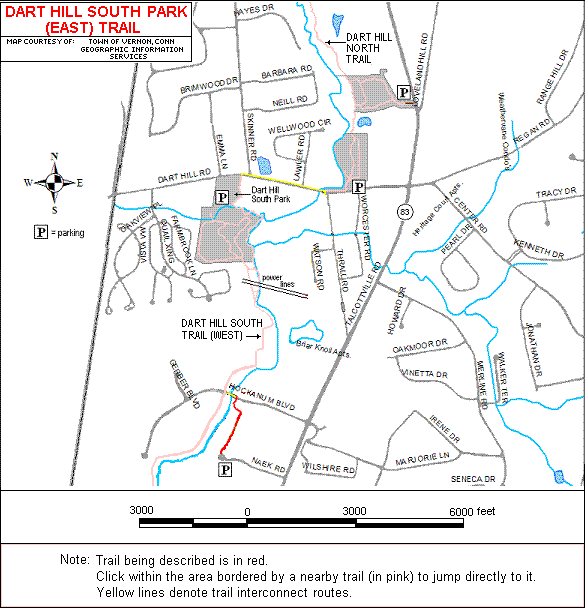 The trail proceeds north along a higher stretch of ground, which is not subject to flooding during wet periods. Cross over one bridge that spans a drainage ditch on Vernon Transfer Station property. Ascend a small hill and you come to Hockanum Boulevard.

NOTE: The trail directly across the road has been permanently closed. To continue north along the river, go left on Hockanum Boulevard across the river, and immediately turn right onto the stonedust trail portion of the Dart Hill South (West) trail.
Trail Photos:
Click on an image to bring up a larger version of it.