Slideshow will automatically begin in 30 seconds. Click here to begin now.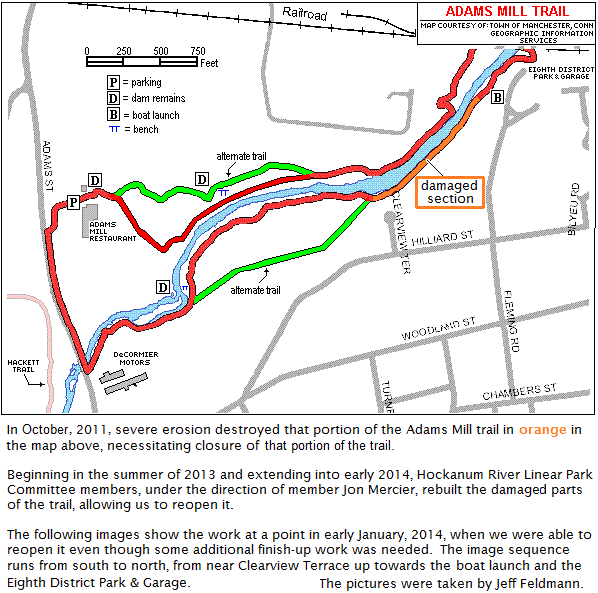 In February, 2014, Peter Marteka, writing for the Hartford Courant, took a tour of the Adams Mill Trail,
accompanied by Jon Mercier, who supervised the rebuilding of the washed-out sections of the trail.
The article which he wrote can be read by clicking here.