<!>

Distance: About 3/10 mile one way.

Maintained by: The Hockanum River Commission, East Hartford.

Parking at the beginning of the trail:
Parking and the trailhead are located on the east side of Hillside Street on the south side of the river.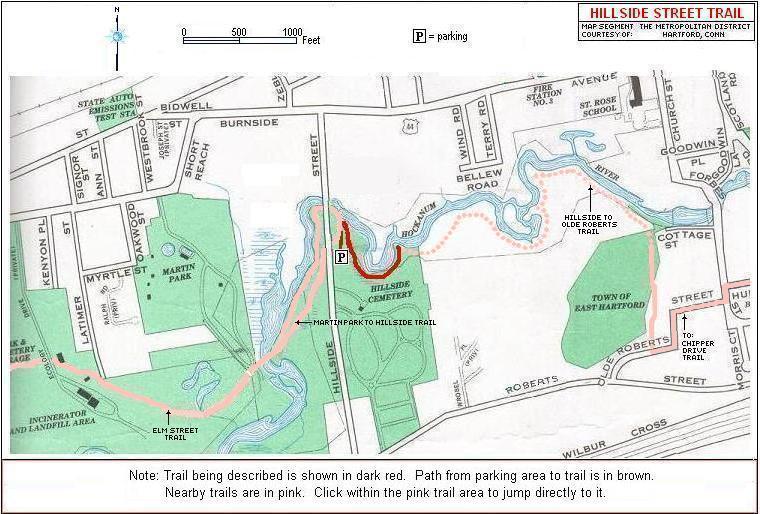 The trail walk:
This trail segment follows the Hockanum River upstream, winding around curves in the river near the river bank, initially on stone dust and then later on boardwalk. The segment ends at a bench overlooking the waterway. If you continue on, you will access the Hillside to Olde Roberts trail segment
Going downstream from the start of this walk you access the Martin Park to Hillside trail segment.